Old Jerusalem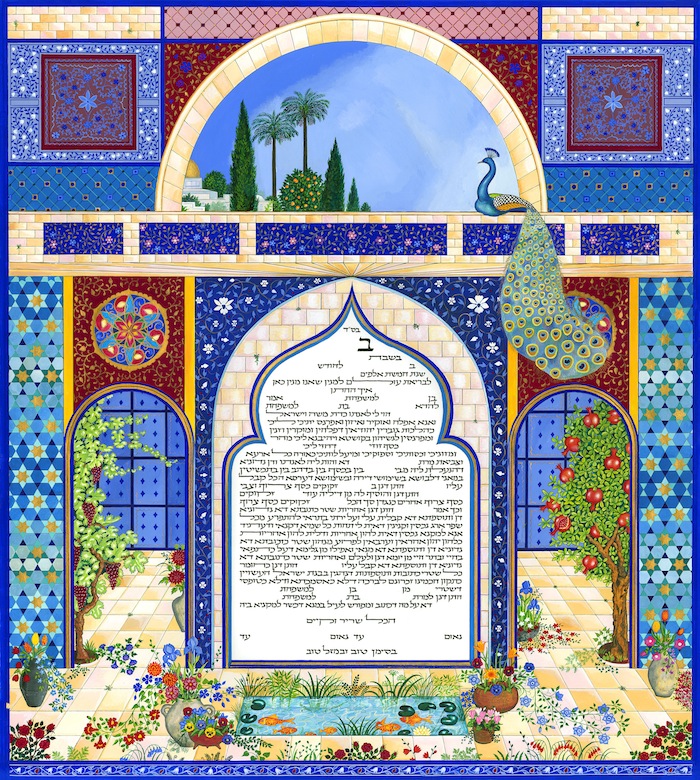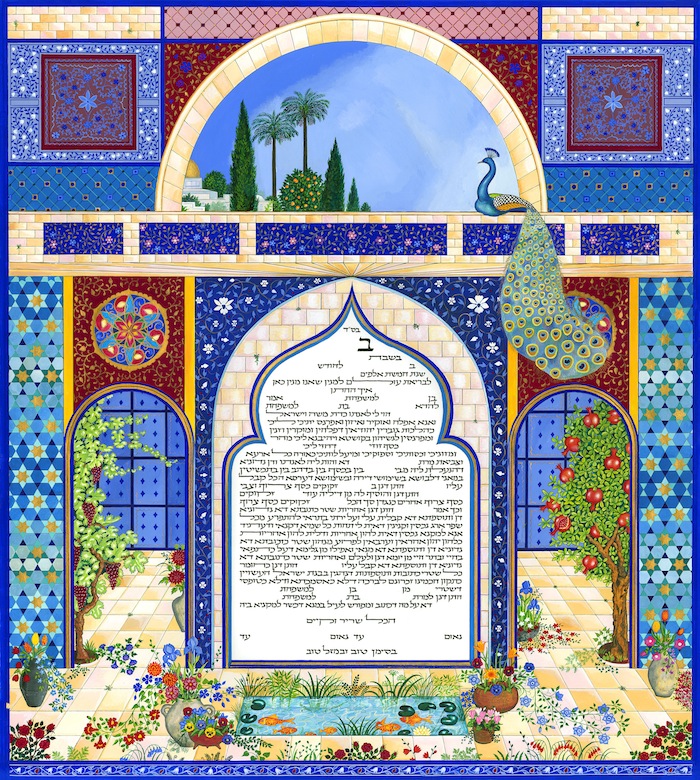 Old Jerusalem
Limited Edition Giclee Print
260 units for each text
22 "x 24 1/2"
This is the first Jerusalem ketubah I made, in 1987. I recently touched it up and had it printed in the giclee technique. Only the Orthodox traditional text is available, or a blank one. This one has only one peacock and more flowers than fruits around the pool with the fish. If there's demand, I'll make the rest of the texts available.
Available text (click to see example): Orthodox
Personalized text (names, time, location, etc.) can be added in Naomi's calligraphy for additional $50.
Personalized Text - Yes or No?: